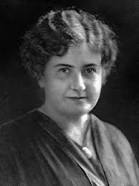 "It is true that we cannot make a genius. We can only give to teach child the chance to fulfill his potential possibilities."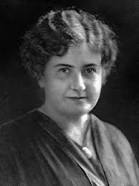 "It is not enough for the teacher to love the child. She must first love and understand the universe. She must prepare herself, and truly work at it."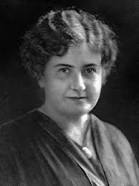 "Children are human beings to whom respect is due, superior to us by reason of their innocence and of the greater possibilities of their future."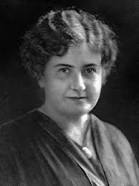 Children must grow not only in the body but in the spirit, and the mother longs to follow the mysterious spiritual journey of the beloved one who to-morrow will be the intelligent, divine creation, man.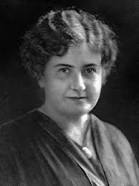 "Montessori encourages the children to be a community of independent thinkers who can solve problems and work together peacefully."
The Montessori Philosophy
The Montessori philosophy is a worldwide recognized method of teaching founded in the early 1900's based upon a lifetime of research by Dr. Maria Montessori, an Italian Physician. Her philosophy is based on the natural development of children and their normal instinctive desire to explore and discover how to learn from the world around them.
Children under six have extraordinary powers of the mind. They have a universal, once-in-a-lifetime ability to absorb knowledge from their surroundings. They take in their environment, the physical space, the language and movement of adults and other children.
In addition to academics, the Montessori methods of teaching encompass other areas of a child's development. Dr. Maria Montessori believed that it is equally important to develop children socially, physically, and emotionally. In this environment children learn to be kind and courteous to others, work independently, become self-disciplined and learn to take positive action.
"We've had the twins at Evergreen for over a year and still going great. Boys are almost four and counting to 100, starting to put words together and read, know how to pick up after themselves and put projects away, and have learned some good cleaning habits. They have a couple good friends and seem to be developing into responsible little people. Overall could not be happier. The kids are well behaved and have learn a lot. Before this our boys had been in large program with 100+kids, and the change to a smaller environment has been great. Beside learning a lots. We see less bad behaviors being learned and more personalized attention and I highly recommend Evergreen Montessori School."
"We are very happy at Evergreen Montessori. Moving to a new area and full time preschool has been a real adjustment for our son. Afsaneh has been wonderful in working with us as parents and him as he adjusted. He has learned so much since starting in August of 17. I am frequency amazed at the knowledge he has gained. He is also learning kindness and responsibility that really shows at home.

I love that the structured environment is balanced with a lot of outside play at the nearby park. If the weather is not great, they still find ways to make sure that the students are active daily. School provides some flexible schedule options and is much more affordable than many other programs in our area."
"Our son has been with Evergreen Montessori program for a year and he would not stop talking about it. It is our first experience with preschool and it has been excellent. We have looked at a lot of different day cares and finally found the right one. When we brought our son to Evergreen Montessori for a tour he instantly in activities and did not want to leave. We immediately started him the follow Monday, since he stared his first words every morning is "school" he want to go there as soon as he would wake up, even on Saturday and Sunday.

All we want for our kids is to have a caring and safe environment above all other things that different daycare programs offer. That is what Evergreen Montessori offer and that is why we would highly recommend this place to anyone we know. The place is always neat, orderly and clean and she encourages this behavior upon our kid. He is now better organized, became better at following directions, listening to elderly and being more respectful. I am sure our son will pick up even more as the time goes and we cannot wait to see what he will bring home next time."
"Evergreen Montessori School has been an absolutely wonderful experience for our family.  Ms. Afsaneh is nothing short of remarkable!  She loves her students as though they are her own children.  My four-year-old daughter is thriving because of the love, care, and education that Ms. Afsaneh and her staff provide.  She is already reading level one books and can count to one thousand, among many other skills!  The school is extremely clean and well maintained.  The students are given time to play outside each and every day, strengthening their social relationships and giving them a time to just be kids.  The organization surrounding the education process is impressive.  Ms. Afsaneh spends individual time with each child throughout the day, focusing on the needs of that student.  We could not be happier with our experience at Evergreen Montessori School.  As an educator myself, I have high expectations for learning environments and this school has surpassed everything that I could have hoped for my daughter."
"My son has been at Montessori School for six months, and during this time his transformation has been remarkable. At age of 31/2 years old, he can now count to 100, knows a wide variety of shapes, sounds, and can identify written words on paper. His capacity for decision making and critical thinking have also improved, and he also gained the ability to respect others wishes and see differing of view. While some of this may certainly be attributed to my son himself and our own parenting style, I am certain that much of this can be attributed to the daily life lessons he is exposed at school. I am so happy, I could not ask for a better place for my son."
Looking To Enroll With Us?